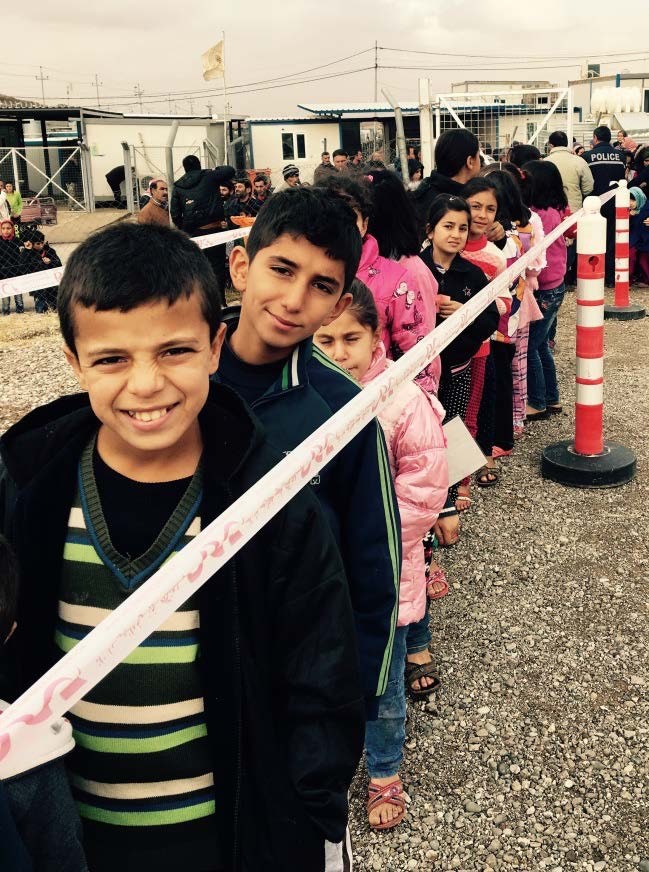 ANCF has carried out medical projects that help IDP children in northern Syria. We also help Syrian refugees in Turkey and Iraq with healthcare initiatives.
In 2017, Act Now expanded its projects for children impacted by war in Aleppo, Idlib, al-Raqqa, and Dayr az Zawr, and al- Hasakah Provinces. Although ISIS's presence in Syria is diminishing, the negative impacts of war continue to spread and the humanitarian conditions in much of northern Syrian continue to deteriorate.
To address the ongoing crisis there, Act Now carried out projects including the rehabilitation of water pump stations and food delivery in Dayr az Zawr bringing much needed water and nutrition to thousands of children. Act Now also funded the reconstruction of schools destroyed in Aleppo and al-Hasakah Provinces. Throughout northern Syria, Act Now implemented emergency medical projects supported the digging of wells to provide clean drinking water to communities of IDPs who have been forced to flee their homes.