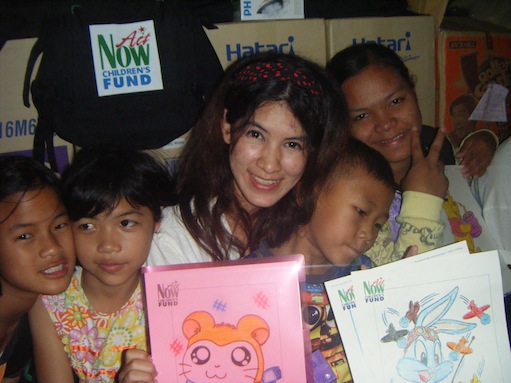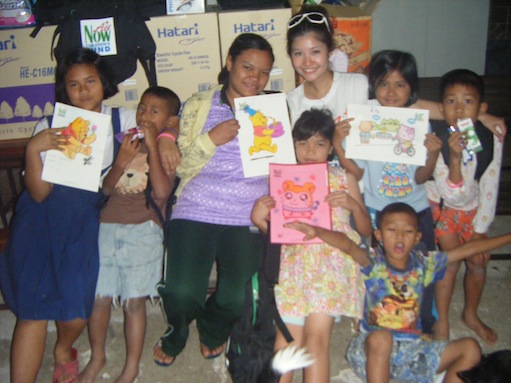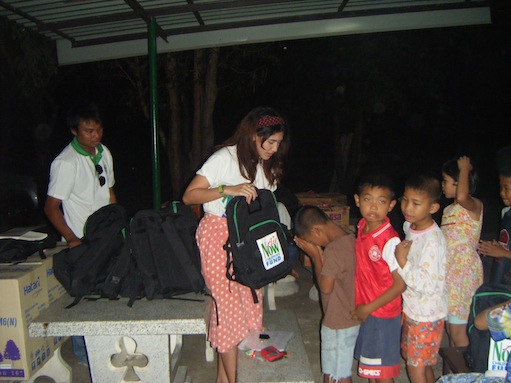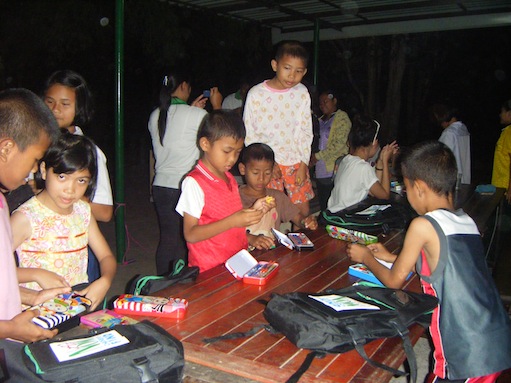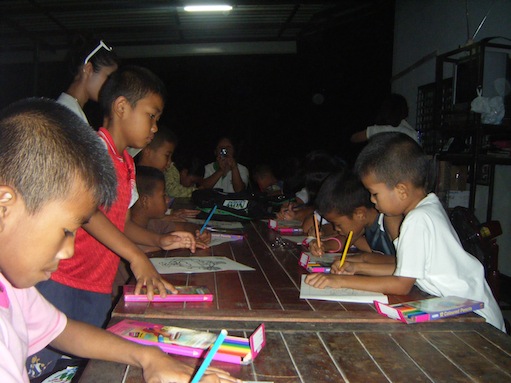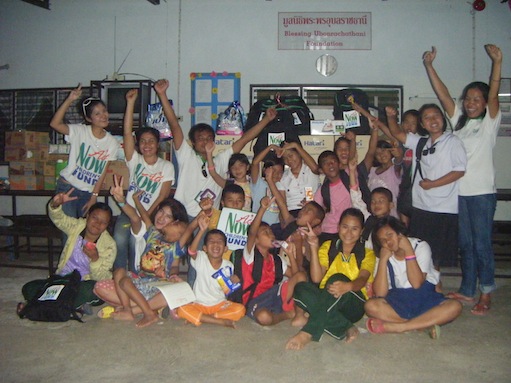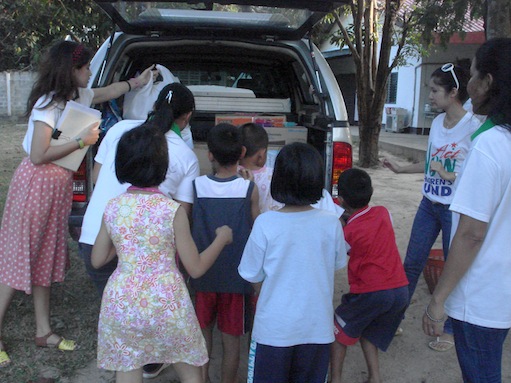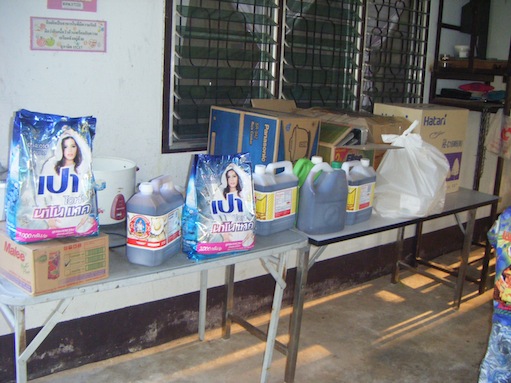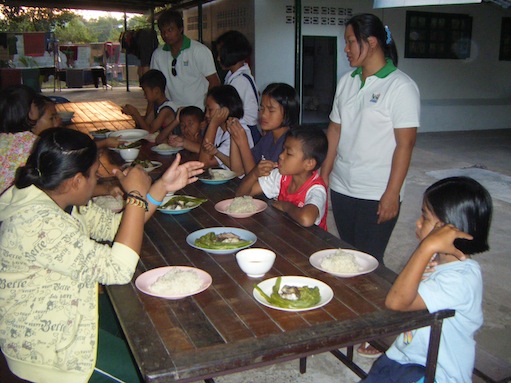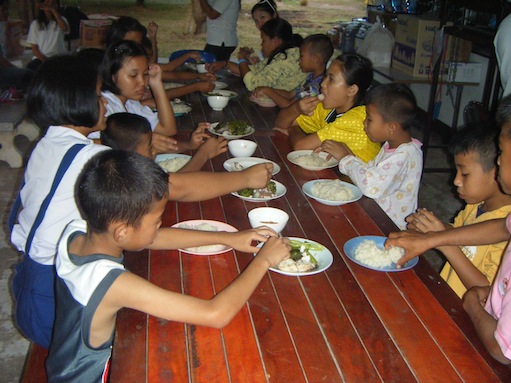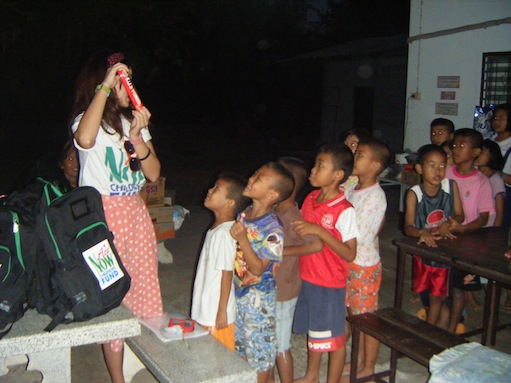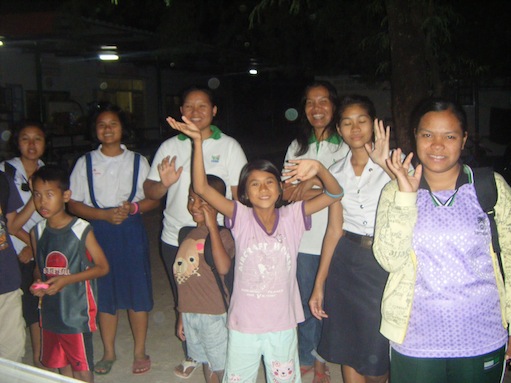 After we did a site assessment at Blessing Ubonratchatani Foundation (Baan Pra Porn) in June, we went back to provide assistance to 23 children in November. Since we knew their mostly need before in our assessment trip. Hence, we could prepare Act Now backpacks with personal stationary inside, 2 computers for children's resources, household supplies and electrical equipment such as 4 fans, rice cooker and iron.
Act Now staffs also prepared painting activity for the children by hand out cartoon pictures and let them painted for a while. At the end, all of them would get the small gift form us as their reward for their intention on the Art Project.
However, Act Now also have a plan for setting up a field trip for the children during the school break in March 2012. Our objective is to open up their vision in learning outside classroom yet they can gain some enjoyment at the same time.