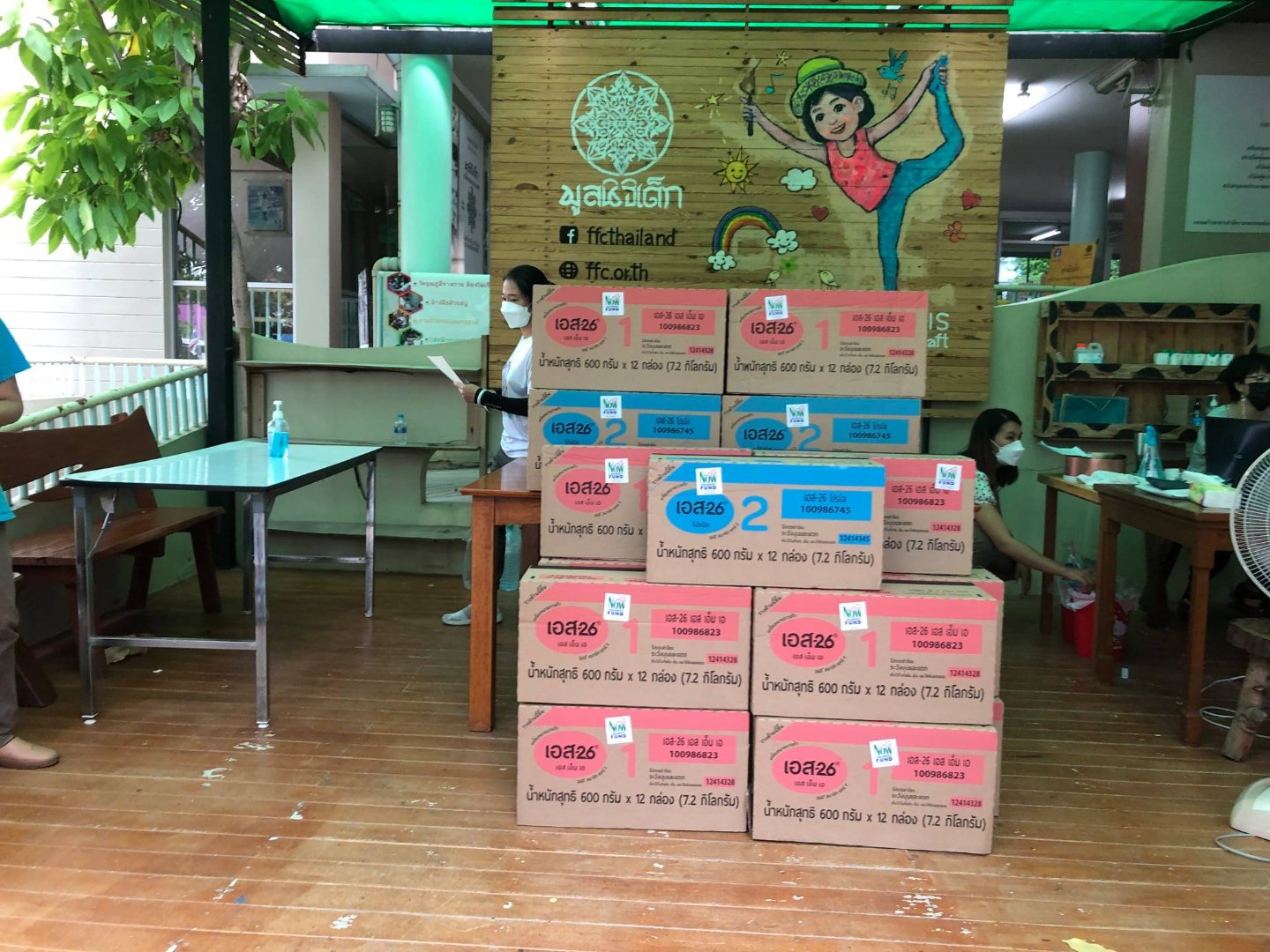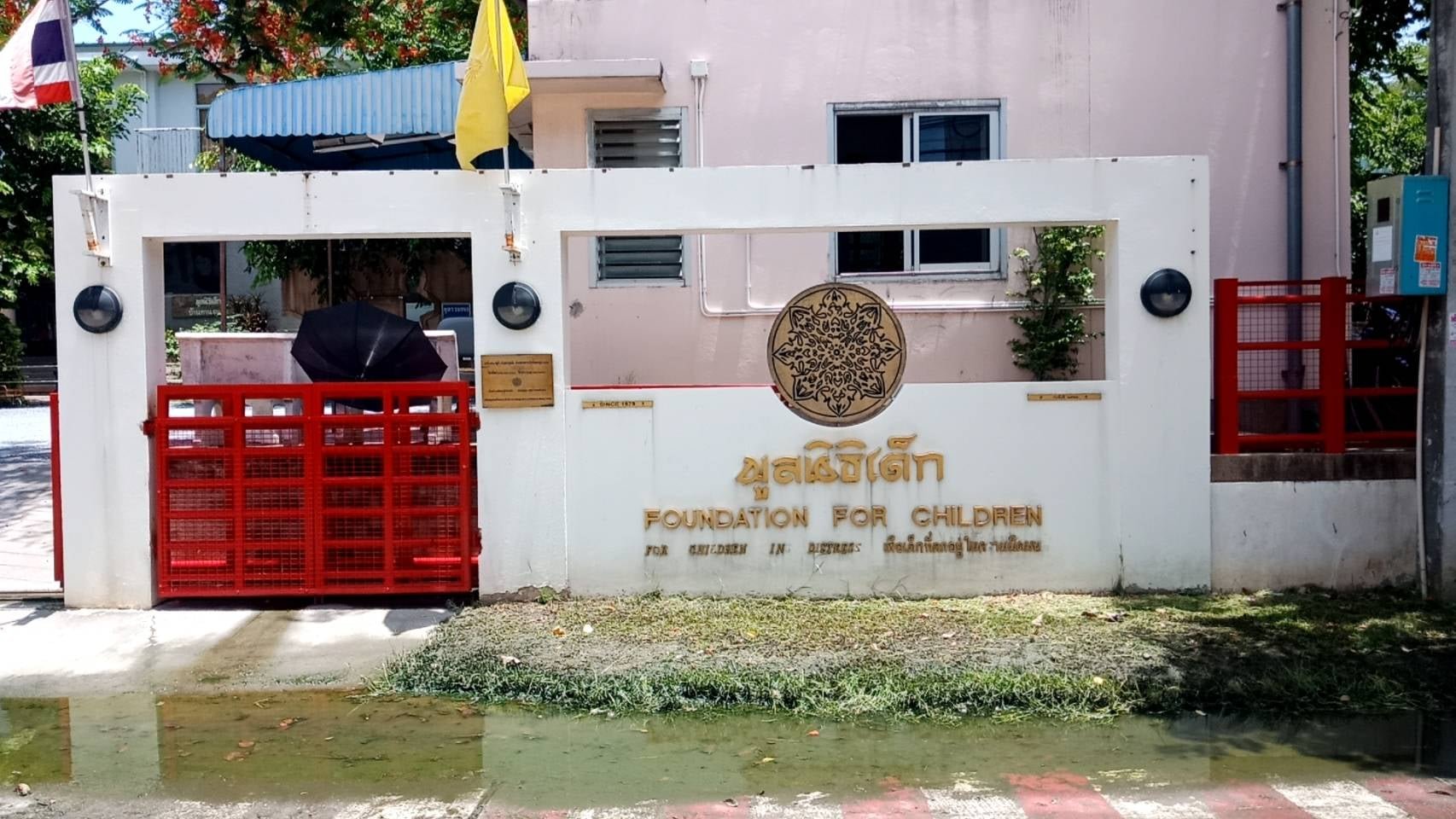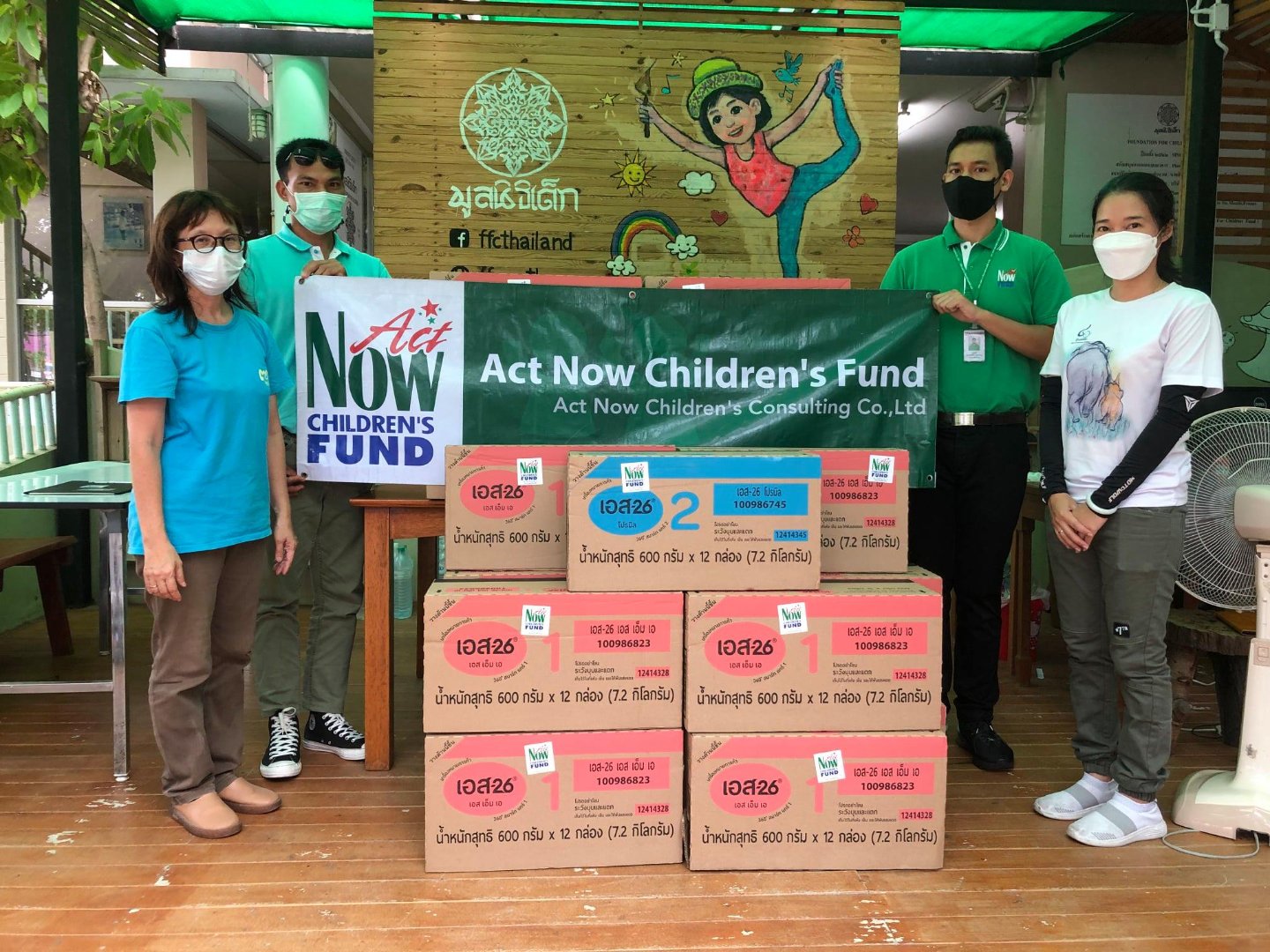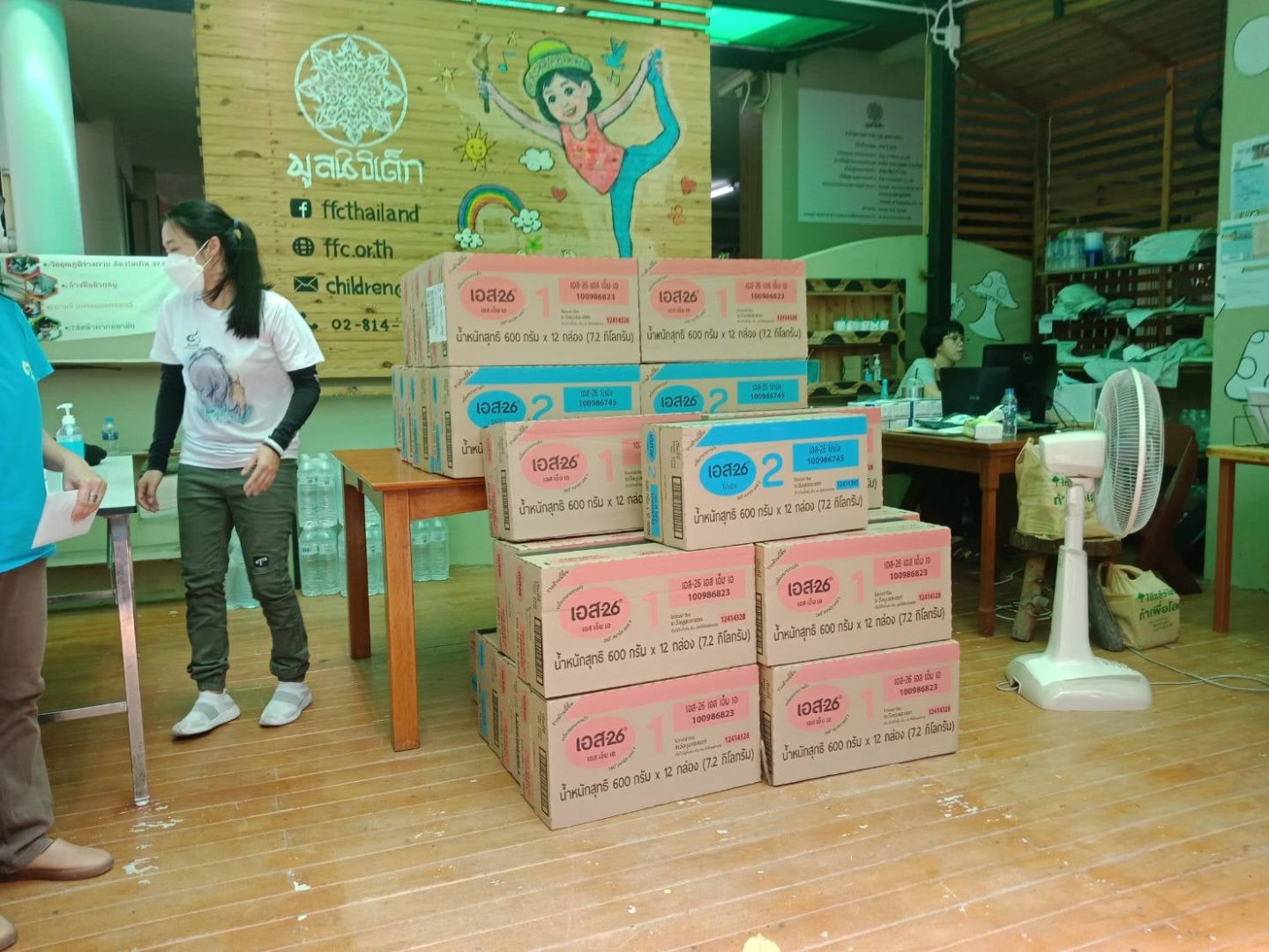 On 21 June 2021 at 2:30 P.M., the coordinators of Act Now handed over 365 boxes of milk powder 600 grams to the COVID-19 Assistance Center for Children of the Foundation for Children to provide emergency supplies to children experiencing critical hardship because of coronavirus.
Since the April wave of COVID-19 in this year, secondary infection in family members is at high risk. There is unprecedented increase in 1-month-old children to 12-year-old children infected coronavirus. Those children are being treated or living with their parents in field hospital or temporary separating from their parents who are infected by the virus. In addition, children in the slum area where there is the spread of COVID-19 are currently facing malnutrition crisis, stress and depression, as well as non-compliance with minimum standard of Child Protection Act, B.E. 2546.
As a result, Foundation for Children established the COVID-19 Assistance Center for Children. The emergency nutrition supply will be shipped by J&T Express to children in need registering online nationwide. We hope that our nutrition support can fight malnutrition among children during the pandemic.